Custom Makeup Chair: A marketing and branding tool for Makeup Artists and Cosmetic Brands
Ordering a Custom Makeup Chair with your logo printed on the seat front or back is the perfect way to brand your business. Below are some great things to know about ordering a Makeup Artist Chair with your own logo!
CLICK HERE to ORDER your CUSTOM MAKEUP CHAIR NOW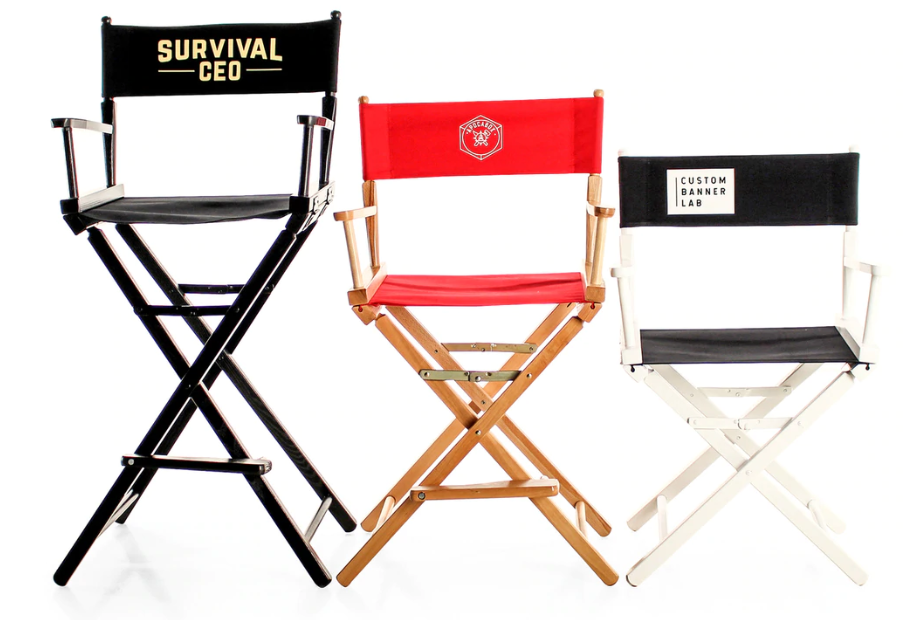 Custom Makeup Chair: What size should I order?
We offer our custom printed directors chairs in 3 sizes: 30" bar height, 28" table height, and 24" chair height. By far our most popular height for makeup artists is our 30" bar height. This chair boosts the customer up to a more comfortable makeup height and prevents you from having to bend over so much. This is especially good while working longs shifts to multiple clients in a row. Our 30" chair is the same height as most standard director chairs you see.
WATCH THIS SHORT VIDEO to LEARN MORE about our Custom Makeup Chair
Custom Makeup Chair: What can I print on my chair?
We can print virtually anything in virtually any color on your personalized makeup chair back. You have the option to print on both front and back if you wish. We can print your name or business name in any font style you wish OR we can print your business logo if you have one. We can print single color or multiple colors - both the same price. You can choose from 8 different canvas colors and customize the color of your printing to match your brand and business colors. After you order your makeup chair from our website (link here: https://www.custombannerlab.com/custom-printed-logo-directors-chair/) you will be able to upload your logo afterwards. As soon as you place your order and upload your logo or tell us what you want printed, one of our in-house graphic designers will email you a digital proof of your custom makeup chair to see what you think. At that point you can make any changes that you want until it looks exactly as you envision. Ordering your personalized makeup chair couldn't be easier and we help you every step along the way!
We have TONS of 5-STAR Custom Reviews for our Custom Printed Makeup Chairs in our ETSY STORE - here are just a couple: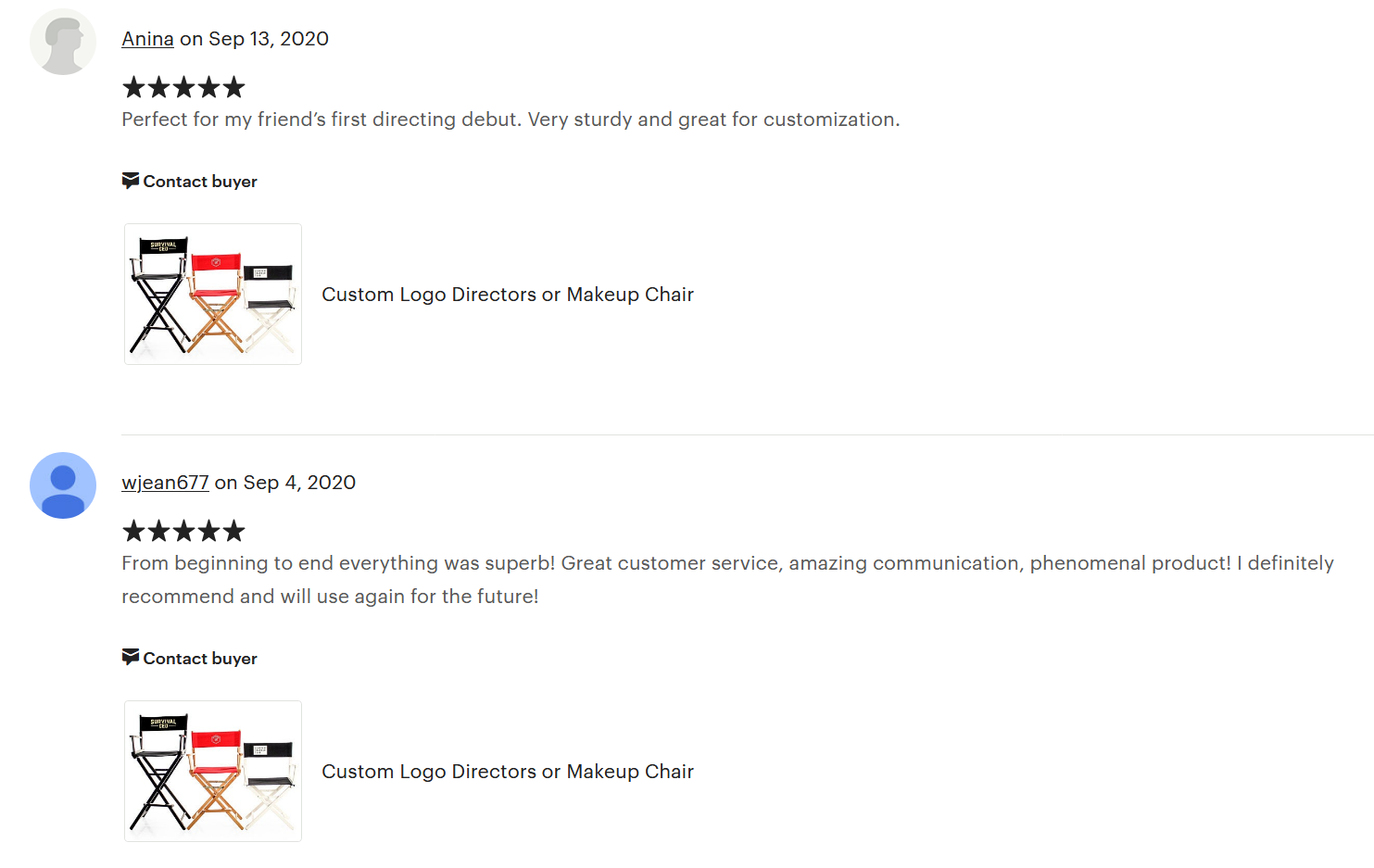 How long does it take to receive my Custom Makeup Chair once I place the order?
As soon as you place your order, we ship your chair frame direct from the factory in Tennessee. It typically takes anywhere from 2-6 days to reach you. We will email you an art proof of your chair within 24-hours, often faster. As soon as you approve this proof, we will print your custom director chair canvas set in our office located in Carmel, IN and mail it out within 2 days. Your canvas set will typically arrive a couple days after your chair frame. Assembly is VERY EASY and only take a couple minutes. We also offer director chair replacement canvas sets if ever you change your name or logo.
We stumbled into printing Custom Makeup Chairs
When we first started printing custom directors chairs, it was primarily for the tradeshow industry. But, we soon realized there was a need for this product in the makeup and cosmetic industry. We were surprised when one of our first orders was for Heidi Klum's Cosmetics Line. Since then, we've printed 100s of makeup chairs for talented artists all over the world. Hopefully you'll be our next greatest customer!
To order your personalized makeup chair today, get started here:
https://www.custombannerlab.com/custom-printed-logo-directors-chair/