Did you know that over 13,000 trade shows take place in the United States every year? That's a lot of trade shows, but did you also know that 38 percent of individuals who visit a booth at a tradeshow will later visit the companies website?
When you combine the number of trade shows you can attend, and the amount of foot traffic you have the potential to get, attending a trade show can bring a lot of new leads to your business.
However, before you step foot in the building, you need a trade show marketing plan to guide you to success. If you're ready to start generating new leads, raising awareness, or increasing your customer base through trade shows, keep reading.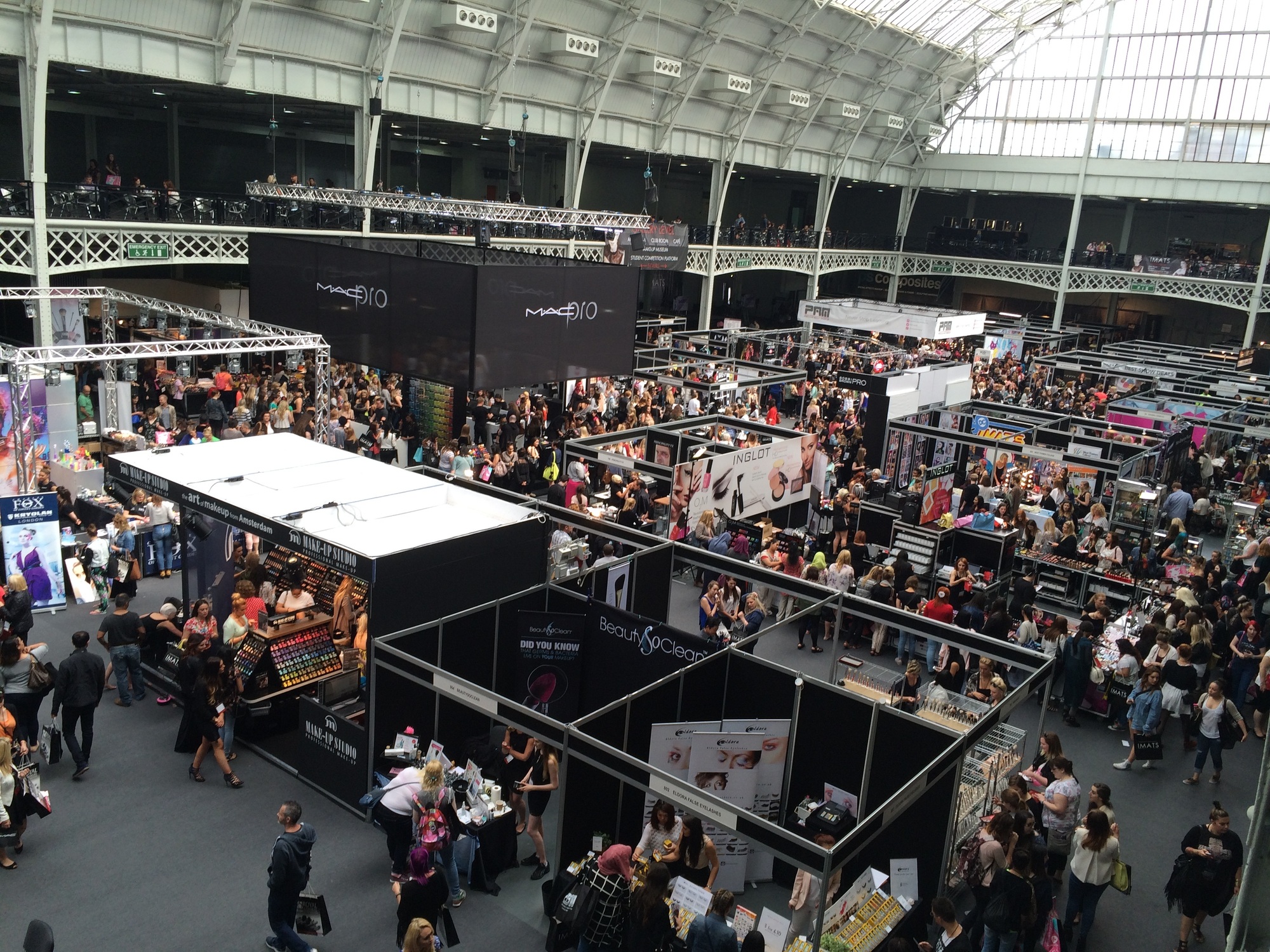 Build Your Trade Show Marketing Plan
As you begin to build your trade show marketing plan, you will need to consider multiple phases. Your marketing does not start and end at the door to the trade show.
The phases of marketing should be:
Pre-trade show planning
Pre-show marketing
Show marketing
Post-show marketing
We will discuss each of these phases as part of your trade show marketing plan and how to utilize each show to your benefit.
You should start building your trade show marketing plan six to nine months in advance. While you can plan in a shorter time, preparation is vital; you do not want to rush it and miss potential leads.
Pre-Trade Show Planning
Your planning phase is as much about marketing as the rest of the stages we will discuss. Here is where you are going to make your plans.
You will also need to plan any trade show marketing materials you will need in this phase. You absolutely do not want to put that off until the last minute.
Be kind to your printers and other providers and give them time to put your order together.
Register
Don't just register for the trade show, but register early. By registering early, you ensure that you do not miss registration.
You also have a better chance of getting an excellent booth space. Near the entrance is going to give you the most visibility.
The average attendee spends 8.3 hours exploring exhibits, so get to them early before they begin getting tired. If you're unable to get a spot close to the front, consider intersections or other areas that get a lot of traffic.
For example, near a bathroom would be a potential spot you could get more traffic.
Consider Speaking
If you're attending a trade show that will have speakers, consider taking on that role. This will give your company more visibility, and it will provide you with some excellent content for your marketing materials.
Set Goals
What are your goals for this trade show? Keep your goals realistic, but set them and determine how you will track them. Around 83 percent of businesses say that their goal when attending a trade show is to increase sales.
Another 88 percent want to raise awareness surrounding their brand. Seventy-two percent are there to generate new leads, and 54 percent only show up because their competitors are there.
Your goals will rest on the reason behind your attendance. If you're there to increase sales, how will you monitor the success? If you're there to raise awareness, what's the benchmark that you want to meet, and how will you measure it?
Prepare Your Marketing Materials
There are several things you need to consider when preparing your marketing materials:
Flyers
Business Cards
Posters
Freebies
Catalogs
Your marketing materials will not only consist of the materials you need to market prior to the show but also the items you will need during the show.
Plan Your Booth Setup
How do you plan to set up your booth? When you set up your booth, take advantage of your branding. Part of determining your booth setup will be considering your marketing materials.
You want your booth to be inviting, but you don't want it to be too busy. Here are some trade show marketing examples to consider when it comes to your booth.
Example One
You approach a booth with a bare white table. There are a few flyers laid on it, and the person behind the table is lounging in a folding chair while sipping from a Big Gulp.
Example Two
You approach a booth, and there's stuff everywhere. Every inch of space has products or marketing materials. You can see the person behind the table is ready to talk and looks professional but, you're also worried about knocking something over.
Example Three
You approach a booth, and you see that the owner has taken the time to set up a custom pop-up tent. You also see them sitting in a custom director's chair.
There are marketing materials neatly laid on the table, and while there are products available for sale, the table is not overfilled and overwhelming.
If you could see underneath the tasteful custom tablecloth, you would know that more products are stored neatly in bins.
Discussion
You have probably seen all of these examples at a trade show. As a consumer, which table are you most likely to approach?
For most, the third example will be the table they are likely to approach. You want your setup to be clean and not overwhelming. Taking advantage of your branding is an excellent way to help put your booth together.
Around 92 percent of individuals who visit a trade show do so because they want to learn about new products and services; make sure your booth invites them in.
Pre-Show Marketing
Part of your trade show marketing strategy is getting the customers you want to meet to the trade show. This involves letting them know two things:
There is a trade show coming
You will be there
You can do this in a few ways utilizing flyers, emails, and other telephone calls.
Spread the Word
As you spread the word about the upcoming trade show, consider more than just your local area. Around 56 percent of attendees will drive over 400 miles just to attend a trade show.
Get your flyers out through various storefronts, emails, bulletin boards, and more. This is a great time to take advantage of your customer email lists.
Let them know where you will be, when you will be there, and why they should come to visit you.
Get Personal
Don't hesitate to reach out and personally invite people. Is there a customer you have been wooing? Invite them to visit your booth at the trade show.
You can do this through phone calls and more personal emails. However, if you really want to go the extra mile, pick up the phone. While face-to-face is an even better option, that's not always possible.
You can also send a personal invite through regular mail if you start marketing early enough.
Show Marketing
Your marketing does not end once the trade show starts. You've only just begun at this point. Once your table is set up and optimized, what else is going to pull attendees to your booth?
Now it comes down to knowing how to capture the attention of your audience.
Engage Attendees
Around 74 percent of individuals who attend a trade show believe that they are more likely to buy a product if the exhibitor engages in conversation with them.
When you choose the people who will be working your booth, you want to ensure that they have the capability to engage attendees. If they're the type of person that struggles with small talk, they may not be the best choice to man the booth at a trade show.
In addition, make sure that the people you choose to work your booth are friendly and approachable. This means that they should not be on their phone while in the booth.
It also means they should not be eating or drinking in your booth. If you have a custom tablecloth that hides the underside of the table, they can stash a bottle of water down there.
However, if they're eating or drinking, it makes them less approachable. You don't want potential customers to not approach you because they don't want to interrupt.
Ensure that you have at least two people staffing your booth at all times so that they can cover when the other needs a break.
Freebies
Did you know that 52 percent of individuals are more likely to enter an exhibit at a trade show if they have freebies? As people are wandering around the trade show, what will attract them to your table?
Maybe you are giving away free pens, frisbees, bags, or even custom face masks. These items cost your company money, but they ultimately bring more awareness to your brand and potential new customers.
You can even give attendees a bag with your to stash all their new goodies in. Extra points if it's a reusable bag that they can then carry to the grocery show. This will allow your marketing to continue beyond the doors of the trade show.
Don't Be Afraid of Gimmicks
Maybe your company decides to set up a game or a raffle. Even if it seems gimmicky and cheesy, it can help draw attendees in.
They may be interested enough to stop and watch the game; this gives you the opportunity to engage them. Something free in a raffle, they may be tempted to drop their card in your fishbowl.
Yes, it's a gimmick; yes, it's obvious that you are using it to pull them in. However, it works.
Take Down Information
This is not only how you are going to track your metrics, but it's also going to be a considerable part of your post-show marketing. You want to find out what the people visiting your booth are interested in and how they heard about you.
Did they stumble across your table today? Or did they know about your company before they entered?
Are they looking for a particular product or solution? What about your booth engaged them?
This will not only help with post-show marketing but with marketing your show in the future.
Provide Information
When the trade show attendees walk out the door, how are they going to remember you? With the number of booths they may visit, they could forget your company name and contact information unless you hand them information for their swag bag.
Make sure you have business cards or brochures that provide all the information they need about how to find you after the trade show. Around 77 percent of executives find a new supplier at trade shows. In addition, around 74 percent of consumers are more likely to buy a product when they see it at a trade show.
Make sure that your customers have the ability to find you when they walk out the door.
Post-Show Marketing
Your marketing does not end when the trade show ends. Remember the cards you collected? This is where you will utilize that.
There is power in following up with the leads you get at trade shows. It shows potential new customers you care about them, that you are reliable, and that they're a priority.
Yet, only about 40 percent of exhibitors follow up with leads within three to five days after a show.
Your trade show marketing strategies are not complete without a follow-up. Make sure you personalize your follow-ups as much as possible and utilize the leads you gained from the trade show.
Start Your Marketing Plan Today
It's never too early to start working on your trade show marketing plan. Make sure that you are prepared and have the materials you need to be successful.
Custom Banner Lab wants to help you prepare for your upcoming trade shows. We offer custom tents, tablecloths, face masks, backdrops, flags, and more.
Ensure that you're prepared for success and get the right marketing materials today.