Branding your business or event has never been easier with custom branded tents. Whether it's a trade show, outdoor event, or festival, a personalized tent can significantly enhance your presence.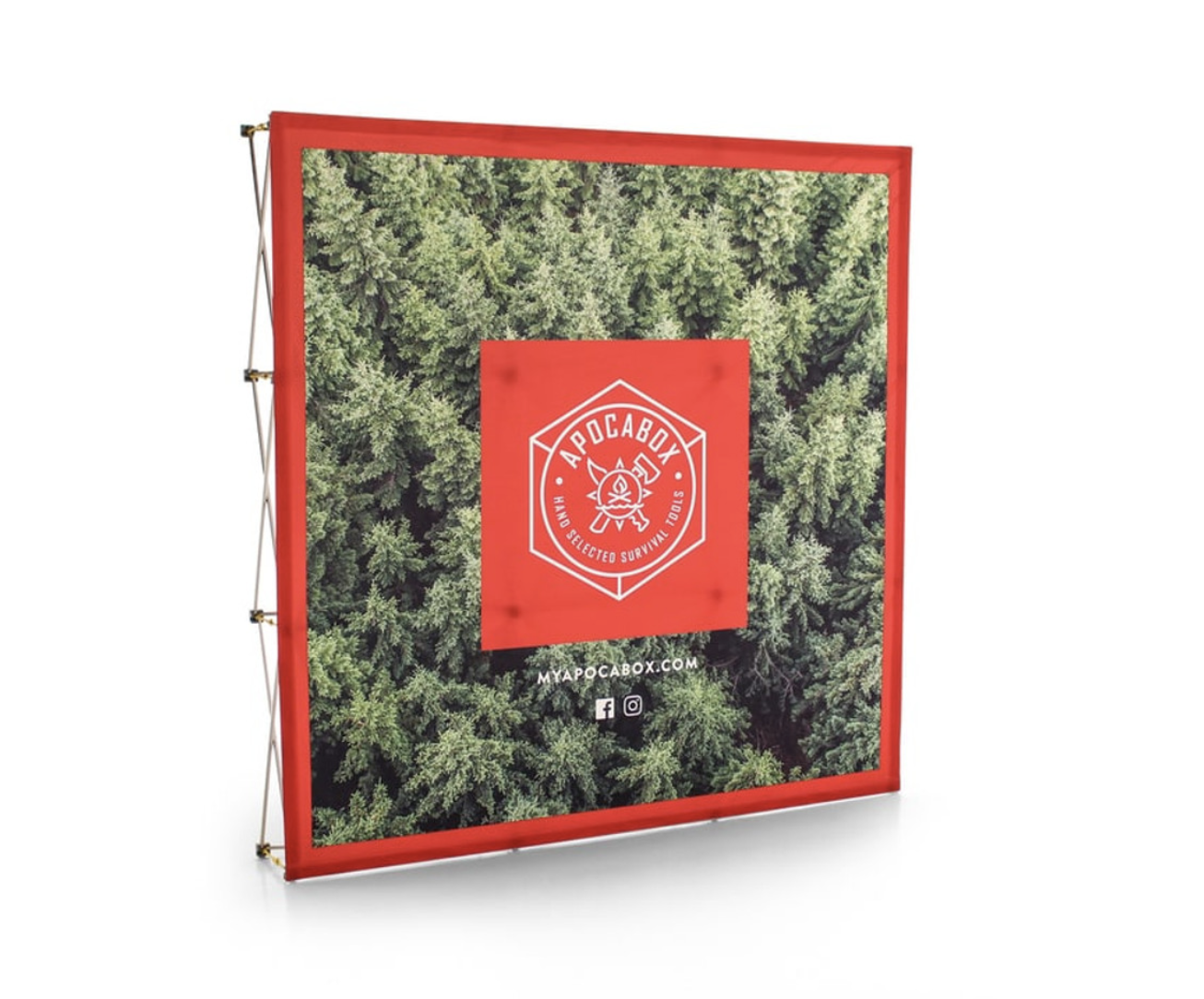 But before you dive into ordering a custom branded event tent, here are six essential things to consider, ensuring your tent not only looks great but also serves its purpose effectively.
The Six Things To Keep In Mind Before Ordering a Custom Branded Event Tent
1. Know Your Product Options
Full Tent Side Wall with Logo: This option allows for a full back or side wall to match your event tent canopy and tablecloth. You can choose the color and add your logo or company slogan. It not only provides a professional backdrop but also offers practical benefits like wind/rain protection, blocking distractions, and creating a clean, enclosed area.
Custom 10x10 Canopy Pop-Up Tent: This tent allows you to add your logo or graphic to the peaks and valances, perfect for enhancing brand visibility. It's easy to set up, available in various colors, and comes with a wheeled carrying case.
2. Design and Customization
Custom Banner Lab's Custom printed full tent side walls and canopies are more than just shelters; they're powerful branding tools. It's vital to maintain brand consistency across all elements - from colors to logos and slogans. By matching your event tent canopy, side walls, and tablecloths, you create a unified and professional look that reinforces your brand identity. This consistency is crucial in making your brand memorable and instantly recognizable to your audience.
3. Material and Durability
The material of the tent plays a significant role in its longevity and effectiveness. Custom Banner Lab's Tents offer features like UV resistance, waterproofing, and fire retardancy to ensure your tent withstands various weather conditions and use scenarios.
When selecting a custom tent, consider the material's quality and features. For instance, the 600 Denier Polyester Canopy offered by Custom Banner Lab is not only UV resistant, waterproof, and fire retardant but also durable. This ensures your branded tent withstands various weather conditions, maintaining its pristine condition for longer use.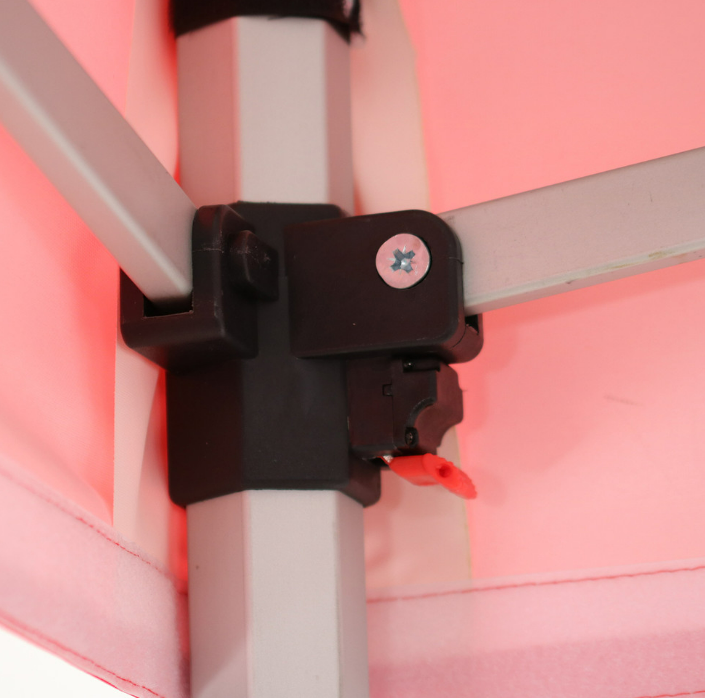 4. Portability: Ease of Set-up and Transport
A tent that is easy to set up and transport can save a lot of time and hassle. Features like an aluminum frame and a wheeled carrying case are significant advantages, especially if you participate in multiple events. Custom Banner Lab uses an aluminum frame that will surely benefit you when dealing with tight event schedules.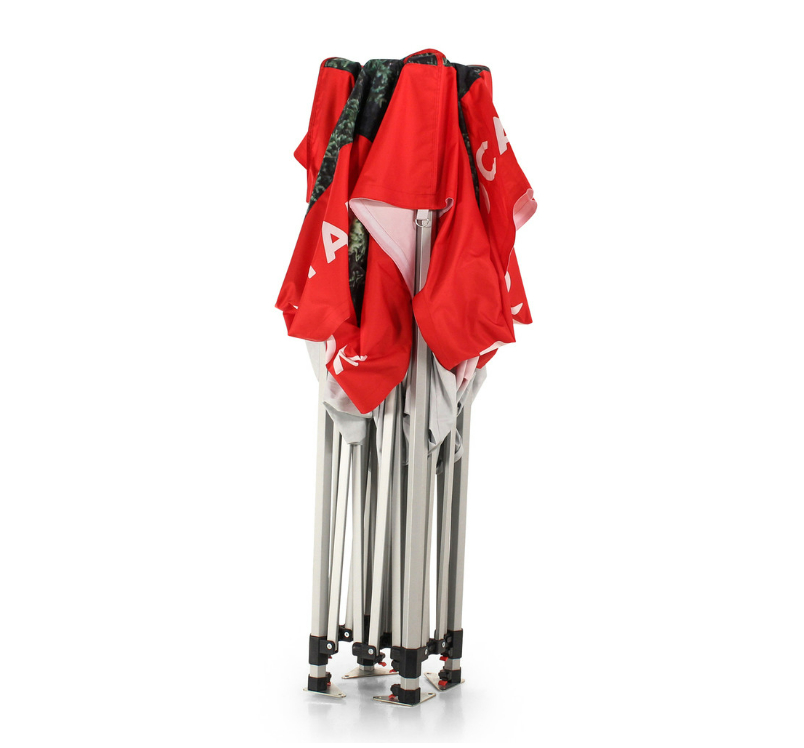 5. Functional Benefits
Beyond branding, your tent should offer functional advantages like shielding from weather elements, creating a private and professional space, and easy attachment to the frame. Custom Banner Lab's custom branded tent offers functional benefits beyond just advertising. For instance, a full back wall not only provides a professional backdrop but also protects against wind and rain, blocks distractions from behind the tent, and creates an enclosed area for merchandise or literature. These functional aspects contribute to a more controlled and pleasant environment for both your staff and visitors.
6. Design Support and Approval Process
Think about how your logo, colors, and slogans will be displayed. It's not just about branding but also about creating an attractive and coherent visual presence. Working with a provider that offers design support can greatly enhance the final outcome. Custom Banner Lab sends a proof promptly for approval, ensuring that your vision is accurately translated onto the tent. This collaboration is key to achieving a design that not only meets but exceeds your branding expectations.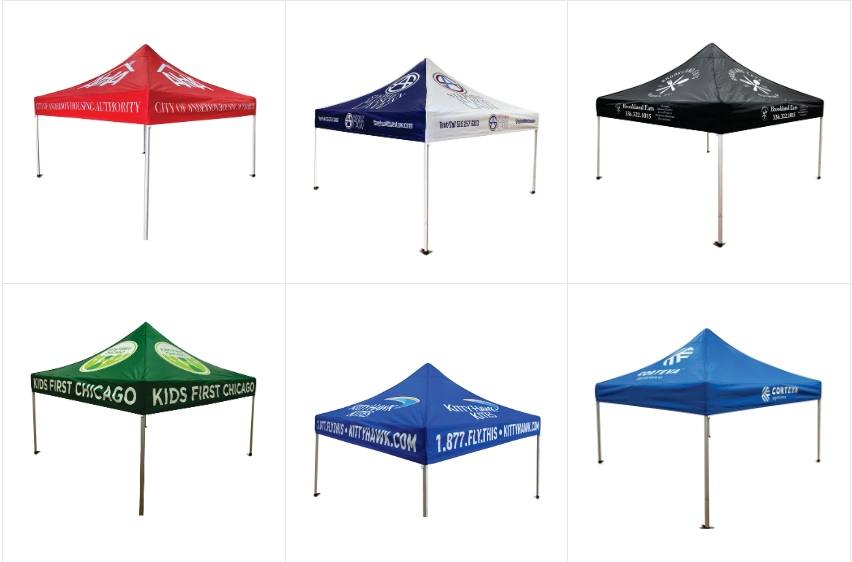 ---
Ready to Elevate Your Brand at Events?
Are you seeking a versatile and professional way to enhance your brand's presence at various events and presentations? Custom Banner Lab's Custom Tent is the answer you've been searching for.