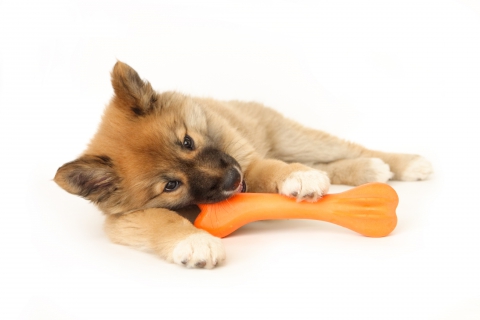 Does your company make a delicious food product for pets? Are you dedicated to producing high-quality toys, beds, or other items that allow pet owners to spoil their four-legged children? Congratulations! You're in one of the fastest-growing industries in the country, and trade show displays are a way place to get your products in front of people and vendors who can help your company grow. Custom Banner Lab has all the gear that you'll need to attract potential clients, from trade show table covers to custom backdrops. We also have a few creative ideas that will make your booth the star of the show!
Animal Cardboard Cut Outs
One of the first things you should ask yourself is whether or not someone would be able to tell that your product is from pets while standing far away from your booth. The name of the game is to stand out from the crowd; to do that, we recommend getting a large cardboard cutout of the animal or animals your product is meant to serve. This way, someone on the other side of the venue will have no trouble knowing exactly what you have to offer.
Have A Pet Pen
If it's possible and safe for animals and guests, incorporating live pets into your trade show display is a guaranteed way to make people stop and chat for a while. Whether it's puppies in a small pen, playing with toys, or a fish tank, people will always be attracted to these gorgeous animals. Be sure to consult with rules of your trade show before planning a pet pen, as it may not be allowed in all instances.
Giveaway Pet Toys
No pet parent on the planet will pass up the opportunity to grab a free toy for their beloved animal. Make sure everyone at the trade show realizes you're giving away free pet toys, but don't forget to capitalize on the moment: require that they sign up for your email newsletter or drop a business card in your basket in exchange for the treat.