For those uninitiated in the trade show booth world, running a booth may seem like the easiest thing there is. What could be so hard? You set up the booth, you stand there all day and smile and then you go home. Custom Banner lab know that you know better! We are proud to be part of many trade show teams. We provide products that make your trade show booth, or installation everything you need it to be, and more. Here are some of products that can make your trade show experience the best it can be.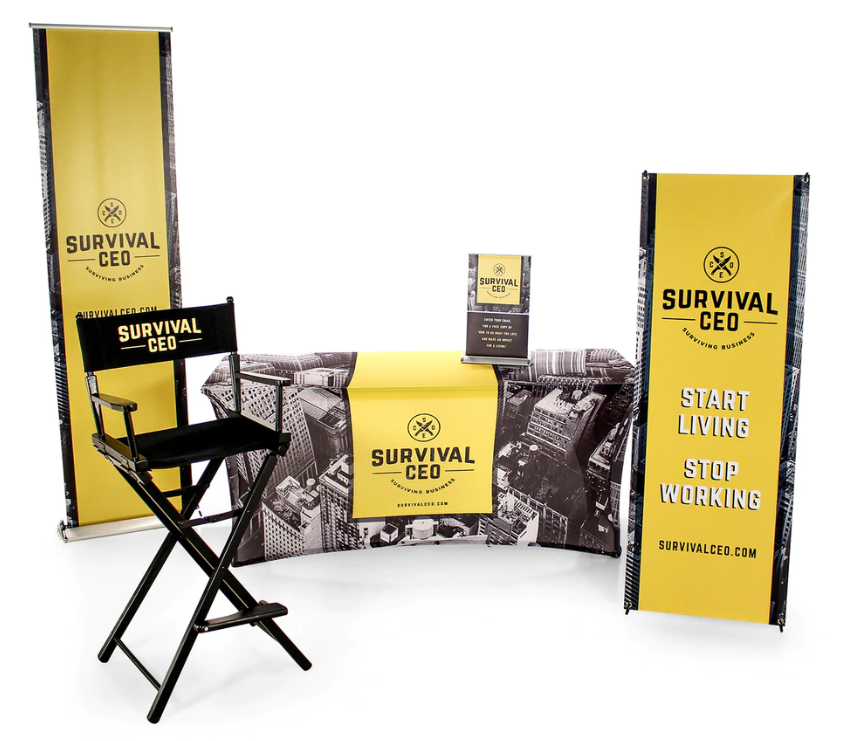 CUSTOM RETRACTABLE BANNER DISPLAY
The easy to assemble banner stand is made of aluminum and steel making it strong, but light.
The banner is made of "no-curl" material and printed in high quality ink with a matte finish.
The special design of this banner stand makes it super easy to set up and break down.
We also offer banners and accompanying stands in tabletop size.
We have a variety of custom logo tablecloth options.
We have 3-sided table cloths and 4-sided table cloths as well as convertible ones so you are ready no matter what size table you end up manning.
Dye-sublimation means that heat was applied during the printing process and that the dyes have permeated the fibers of the cloth making for a durable and highly washable table covering.
When you are getting ready for a trade show, turn to Custom Banner lab for all the booth signage so you can make it look easy.