Have you ever wanted to put your logo or name on a Directors Chair? You're in the right place! Custom Logo Directors Chairs are one of our best selling products and below you can learn a little bit about the process and your options.
If you'd like to just SKIP to the order page, click here: https://www.custombannerlab.com/directors-chair/

CUSTOM LOGO DIRECTORS CHAIR: Our Quality
One of the most popular questions we get when it comes to printing logos on directors chairs is about our quality. Our directors chair frames are hand made from 100% hardwood in the great state of Tennessee, USA by craftsmen and women who have been doing this for years. You can order your directors chair in a natural wood stain or they will paint them BLACK or WHITE at the factory before shipment. We print your logo on the directors chair canvas here at our office in Carmel, IN. The directors chair canvas sets are made from 100% heavy cotton canvas and come in 8 popular colors. BLACK is our most popular canvas color for most of our custom logo directors chairs. When assembled, our directors chairs will hold up to 400 lbs. Now that's quality!! Below is a photo of our directors chair frame when folded up before shipment.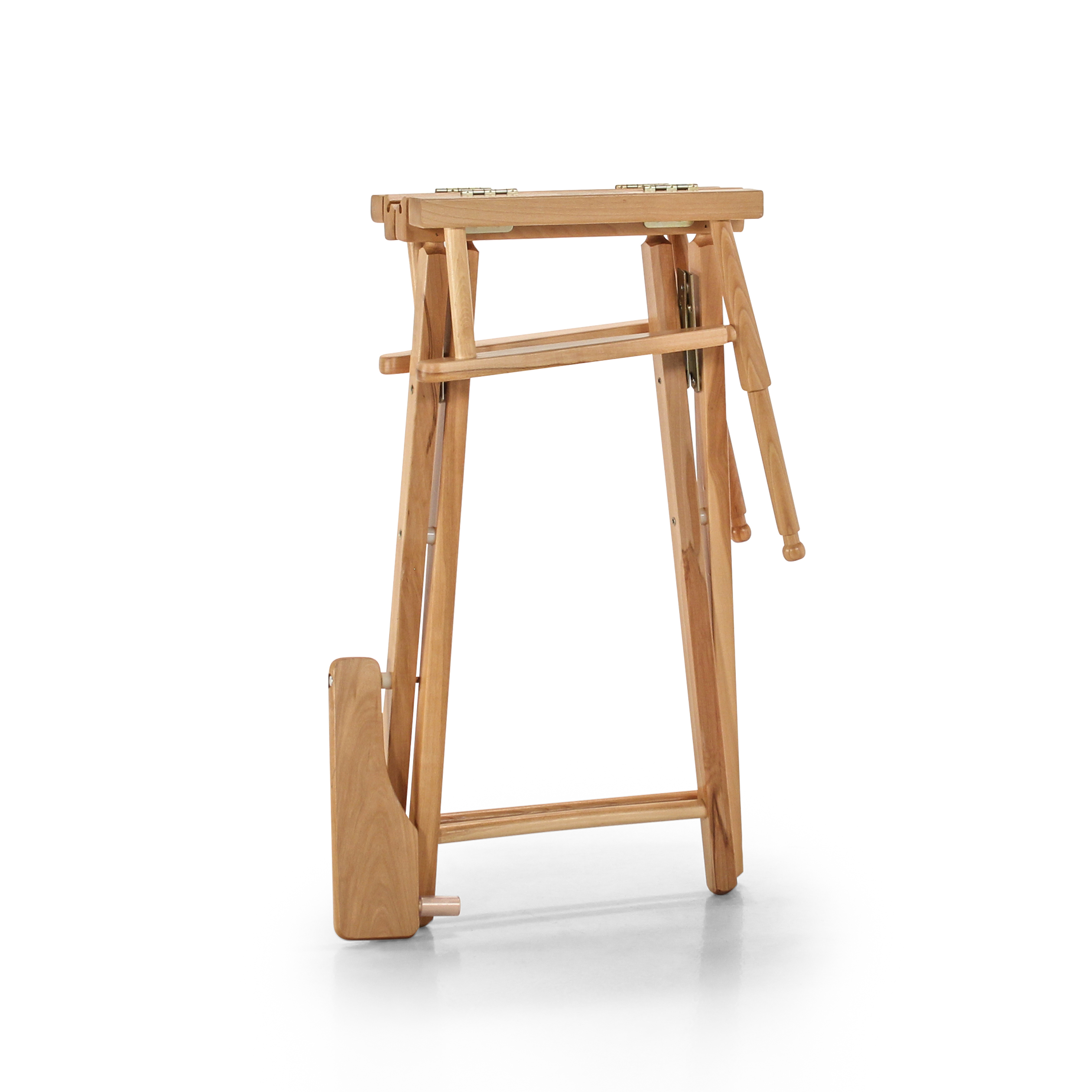 CUSTOM LOGO DIRECTORS CHAIR: Our printing process
Our printing process has been honed and field tested over many years of production. When it comes to printing your logo on a directors chair canvas, it's important that the printing stand up to heavy use. We use a heat applied film that is virtually indestructible and that has a lifetime warranty. Your custom logo on the chair canvas can be single color or multi-color. We've even printed custom logo directors chairs with full color photographs. We regularly print directors chair for Hollywood movies, beauty and makeup brands, and radio or podcast show hosts.
CUSTOM LOGO DIRECTORS CHAIR: The Order Process
Ordering your directors chair with a company logo is very easy. All you have to do, is visit the link below and make the selections for chair height, chair color, and canvas color. Once you go through the order process you will be given a link to upload your logo. Our graphic designer will then create a digital proof for exactly how your custom logo directors chair will look. This will be sent to you via email for your review and approval. As soon as you approve the proof, we will print your canvas within 2 business days and mail them out. We will have the factory in Tennessee ship your directors chair frame directly from their factory.
Here is the order link to get started: https://www.custombannerlab.com/directors-chair/