Case Study: Custom Banner Lab's Project for AdCare's Custom Printed Logo
Client Overview:
AdCare Educational Institute's mission is to advance knowledge, skills, and awareness in the prevention, intervention, treatment, and recovery of substance use disorders, behavioral health, and related public health issues. They accomplish their mission through the development and implementation of high quality, yet affordable training programs and educational events. Activities are offered to individuals and organizations who directly or indirectly encounter problems associated with substance use disorders, mental health or are affected by other public health issues.
The Design Process with Custom Banner Lab:
AdCare Educational Institute was in search of a tablecloth that would not only represent their cause but also stand out in a crowd of generic table coverings. Our creative journey began with their vision of a custom tablecloth that could effectively convey their message about health literacy. The sky blue, white, and rust-colored background emphasized the company logo added by the client at the center of the tablecloth.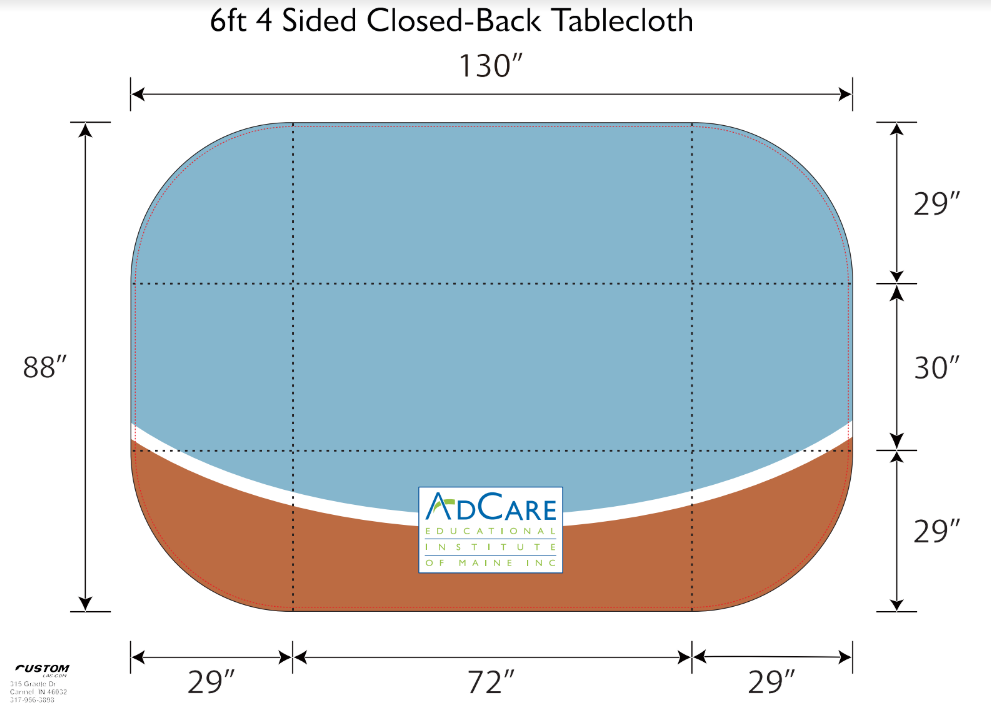 Our Solution
Custom Banner Lab's 4-Sided Closed Back Custom Tablecloth was the perfect answer to AdCare's needs. This custom tablecloth falls gracefully to the ground on all four sides. It is also designed to cover all sides of the table, ensuring a clean and professional appearance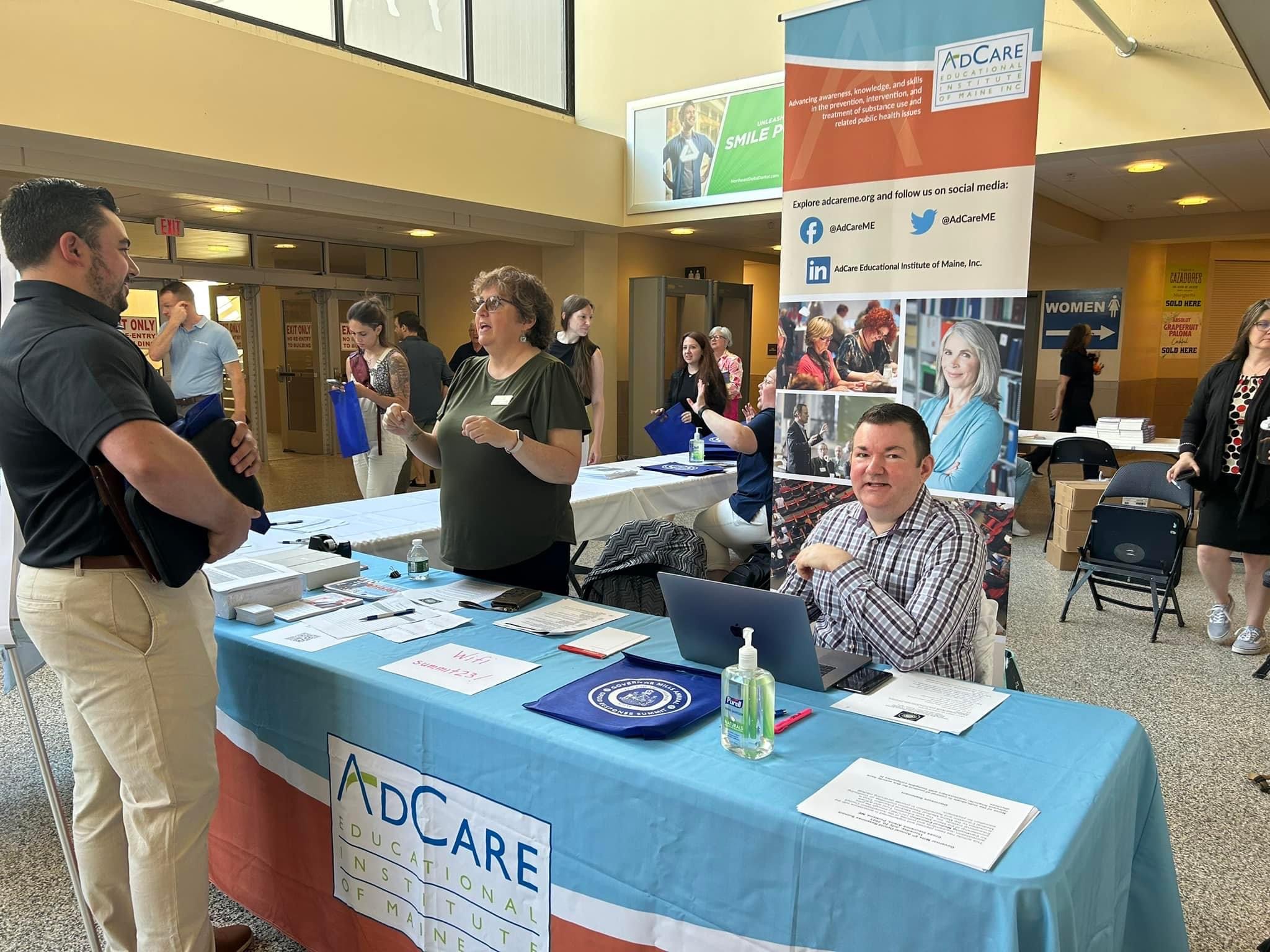 Key Features of the Custom Printed Logo Tablecloth
Flexibility at its Best: The convertible design of our Custom Printed Logo Tablecloth is akin to having two for the price of one. It easily transitions from a 8-foot table cover to a 6-foot or even a 4-foot table, providing unmatched versatility.
Professional Presentation: The sewn-on hook and loop attachments ensure quick size adjustments, maintaining a polished look at all times.
Durable and Wrinkle-Resistant: Crafted from high-quality polyester twill, our Custom Printed Logo Tablecloth is not only elegant but also machine wash friendly, ensuring it stands multiple uses. It's stain and wrinkle-resistant, always ready to make a professional impression.
Safety Assured: Meeting flame retardant requirements for larger venues, our Custom Printed Logo Tablecloth ensures safety of mind at every event.
Outcome:
The collaboration between Custom Banner Lab and AdCare Educational Institute resulted in a custom tablecloth that perfectly represents their mission and values. This tablecloth ensures AdCare stands out at events, conveying their message effectively and professionally..
Custom Banner Lab takes pride in helping organizations like AdCare achieve their branding goals. Our 4-Sided Closed Back Custom Tablecloth provided AdCare with a high-quality, professional, and visually appealing solution. We are delighted to have played a part in helping AdCare make a lasting impact in their field.
---
Ready to Elevate Your Brand at Events?
Looking to make a lasting impression at your next event? Custom Banner Lab is here to bring your vision to life. Just like we did for AdCare Educational Institute, we can help you create a custom tablecloth that embodies your organization's spirit.
With ultimate branding, high-quality printing, and a professional appearance, our tablecloths are designed to make your message shine. Don't miss the chance to stand out – contact us today and let's discuss your custom tablecloth project. Your brand deserves the best, and Custom Banner Lab is here to deliver it.